Verdict
Motorola has managed to deliver something that not only looks good and feels good in the hand, but a smartphone of substance. The Edge 40 boasts a gorgeous display, a rear-facing camera just as capable in low light as daylight, fast charging and decent performance – it's just a bit of a shame it heats up so quickly when gaming.
Pros
Svelte, lightweight design
Vibrant, fast 144Hz pOLED display
Versatile main camera performance
Fast 68W TurboPower charging
Cons
Can overheat when playing games
A few bugs within the OS
Refresh rate has to be fixed at 144Hz if used



Premium 6.55-inch display

While slightly smaller than some competitors, the pOLED display boasts key specs including HDR10+ certification and a rapid 144Hz refresh rate.




Fast charging

The 4400mAh cell of the Edge 40 can be charged rapidly thanks to 68W TurboCharge capabilities, and the fast charger even comes in the box.




50MP main snapper

The new 50MP main rear snapper boasts a wide f/1.4 aperture that transforms low-light photography.
Introduction
The Motorola Edge 40 looks to take on the busy mid-range market with key features including a lightweight, thin design, a responsive 6.55-inch 144Hz display, a 50MP main camera with the widest aperture around and rapid 68W charging.
It's not just a decent spec sheet either, with strong real-world performance, a premium design and long battery life. That's especially true of the new upgraded 50MP camera and its wide f/1.4 aperture, delivering truly impressive low-light photography considering its mid-range price, and the display is stunning too.
That slimline design is a double-edged sword, however, with the phone getting notably hot when really putting its mid-range processor to the test – but more on that a little later.
The question is, does the Motorola Edge 40 do enough to be crowned one of the best mid-rangers in an already-overpopulated market? Well…
Design and screen
Lightweight, thin design
Vegan Leather rear
Fast 6.55-inch 144Hz pOLED display
Like last year's Edge 30, the Motorola Edge 40 isn't a complete rethinking of the mid-rangers design, but it is a step forward nonetheless. It's still incredibly lightweight – one of the lightest around at just 172g – and sports a new vegan leather finish.
I find vegan leather rears are a bit like marmite – you'll either love them or hate them – but I quite like the tactile feel on offer, especially compared to the slippery Motorola Edge 40 Pro.
The added grip on offer, combined with the impressively thin and lightweight design, instils a sense of confidence when holding the 6.55-inch phone one-handed. It won't slip off slightly uneven surfaces either, an additional bonus compared to its premium glass brethren.
I'm also a huge fan of the way that it fully encompasses the camera housing, helping the phone visually stand out from the competition, and providing a rather clean overall look.
The catch? The vegan leather rear is exclusive to the rather understated Eclipse Black and colourful Nebula Green finishes, with the Lunar Blue finish sporting a more traditional smooth acrylic rear.
Elsewhere, the phone is curvy, not only in terms of the edges of its display that disappear seamlessly into the sandblasted aluminium frame but the rear edges and rounded corners too. It's also very thin at just 7.6mm, further adding to that lightweight feel. This all adds to that premium, comfortable in-hand feel.
That display isn't just curvy either; it's an impressive panel, especially at the £529 (around $624) price point Motorola is going after with the Edge 40. The 6.55-inch pOLED display may be a little smaller than some 6.7-inch rivals but it makes up with key specs including HDR10+ certification, a Full HD+ resolution and, crucially, a 144Hz refresh rate.
The 144Hz refresh rate is faster than the 120Hz used by most flagships, even those double the price of the Edge 40. In fact, it's a feature usually exclusive to gaming phones. It makes the phone feel responsive, animations look smooth and gaming is great, but I'd argue that it's very hard to tell the difference between 144Hz and 120Hz in everyday use.
It's just frustrating that the phone's auto-refresh rate setting doesn't ever crank it up to the full 144Hz, instead capping out at 120Hz. If you want the smoothest refresh rate possible, it does come at the cost of overall battery life.
Watching content from the likes of Netflix and YouTube is also a joy on the Edge 40, not only due to its large size but the pOLED panel itself, delivering deep inky blacks and vibrant colours that truly popped on-screen, especially when watching animated shows like Archer and Disenchantment.
Combined with great battery efficiency when watching video the Motorola Edge 40 is a great option for Netflix bingers and TikTok scrollers.
Cameras
50MP main and 13MP ultra-wide
Main camera's f/1.4 aperture is the widest around
Selfie camera looks a little washed out
Motorola is going all-in on the Edge 40's photography prowess, not in terms of the sheer number of cameras but the performance of said lenses. That's particularly true of the new 50MP main snapper that, while identical to its predecessor on paper, boasts a couple of key upgrades that should deliver impressive results.
The most notable upgrade is the aperture, which is now an impressively fast f/1.4 – the fastest on any smartphone on the market right now. That not only means the phone can slurp in more light in low-light scenarios, but it also provides a natural bokeh in portrait photography.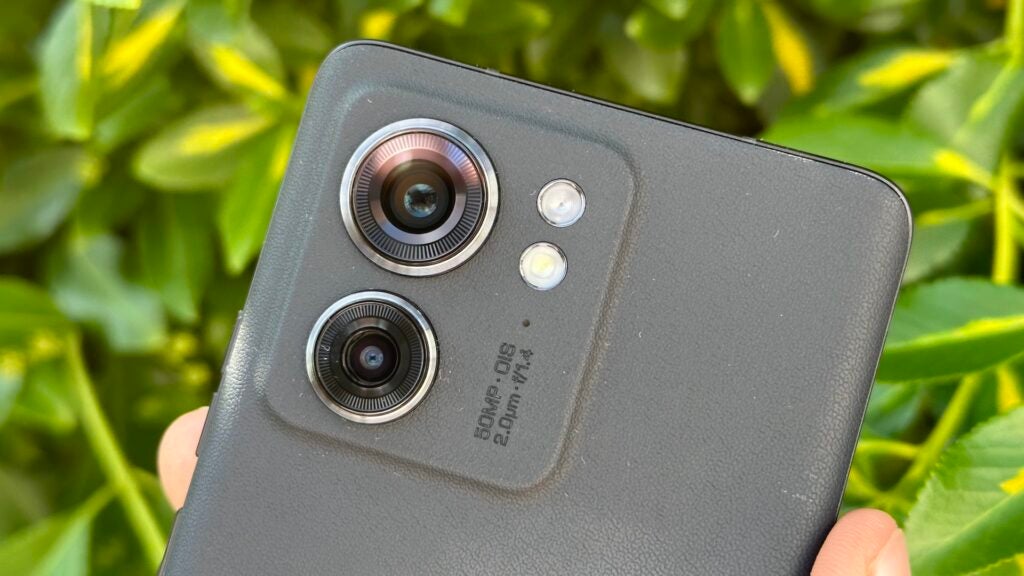 The sheer speed of the sensor also means it has the ability to essentially 'freeze' moving subjects, but it's not quite as reliable as the Falcon Capture of the Honor Magic 5 Pro in my testing. While the capture is indeed quick, it's not as pinpoint-accurate at freezing motion – especially when it comes to faster-moving subjects like kids and pets, with the occasional blur requiring a quick reshoot.
That main sensor is backed by pixel binning technology, optical image stabilisation, omnidirectional PDAF for fast focusing and a dedicated Ambient Light Sensor so the camera can adjust light levels as soon as the Camera app is launched.
With all that said, images shot from the main sensor are generally packed with detail and boast impressive dynamic range. However I did notice that some colours – particularly the greens of grass and the blues of the sky – can appear over-saturated. That's great for social media sharing, but it's not the most accurate colour reproduction around in 2023.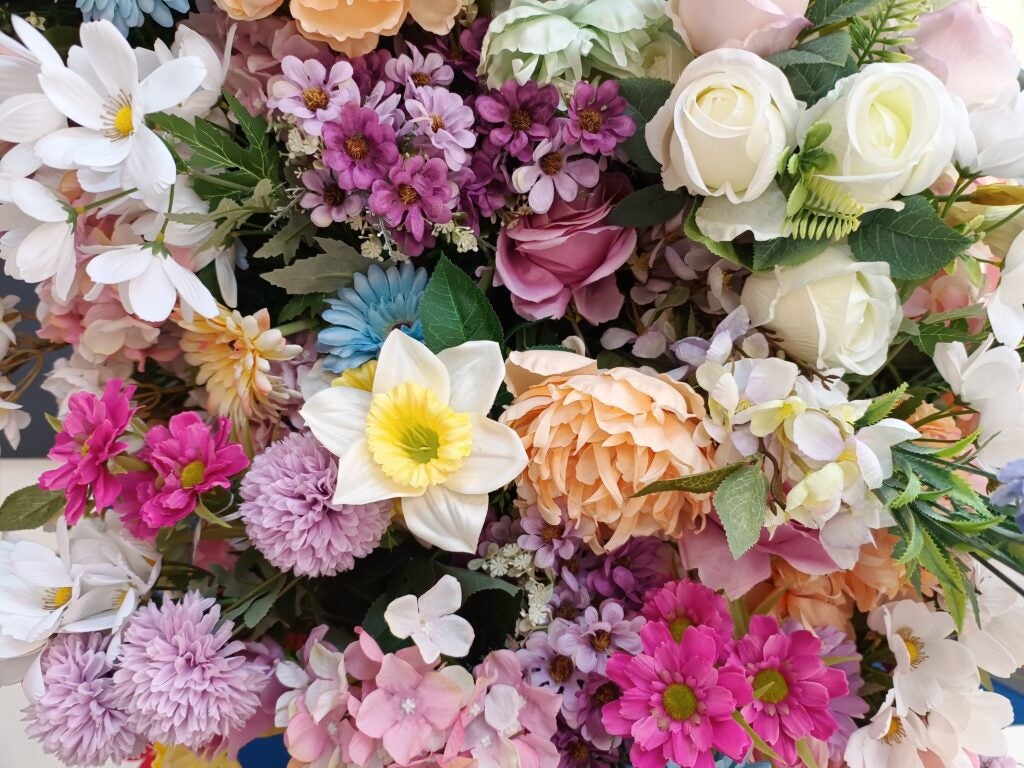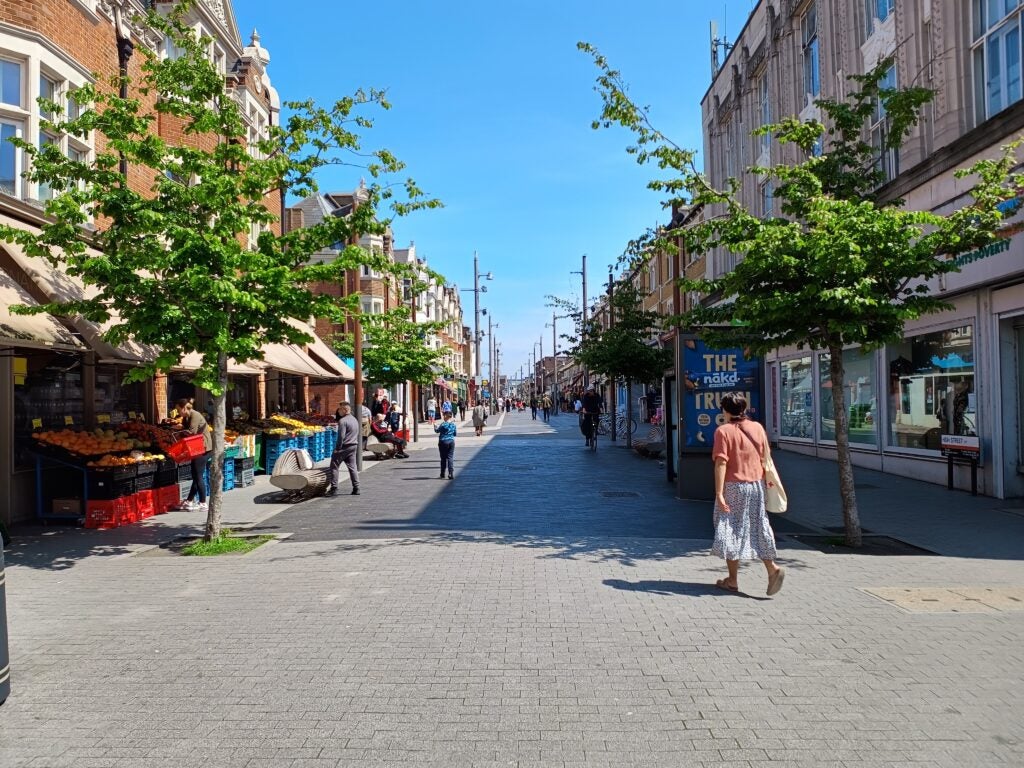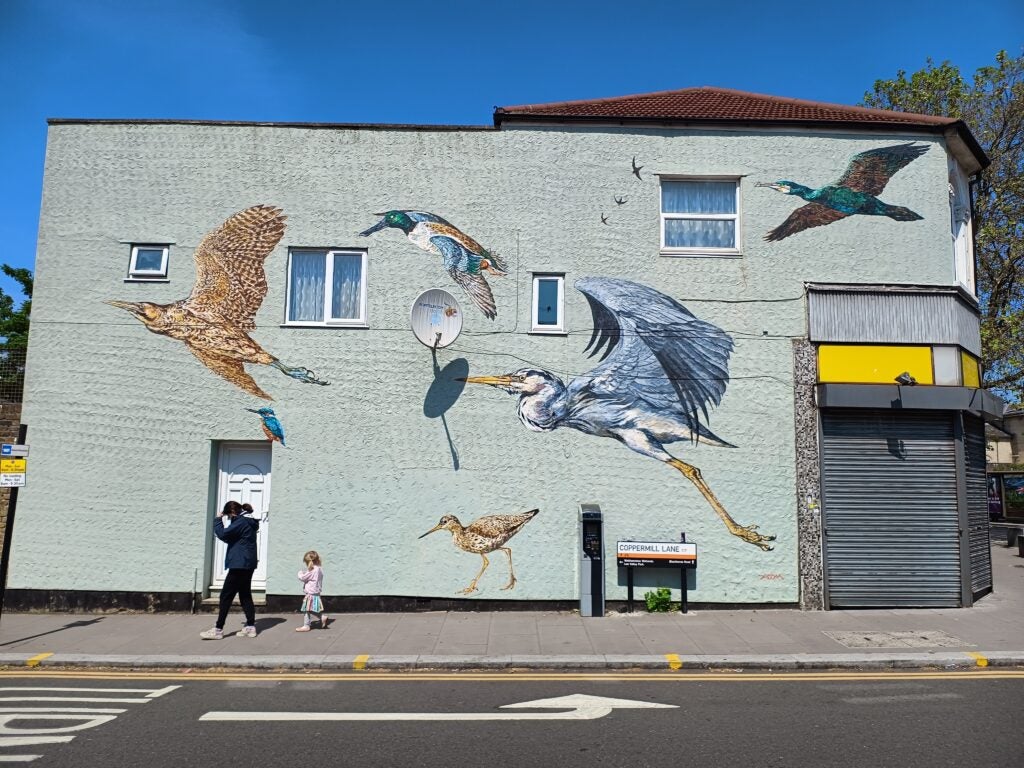 While it does an admirable job at Portrait mode photography, allowing you to choose from three levels of zoom and adjust the software-powered bokeh as required, the edge detection isn't perfect, missing the occasional wispy hair or the corner of my glasses.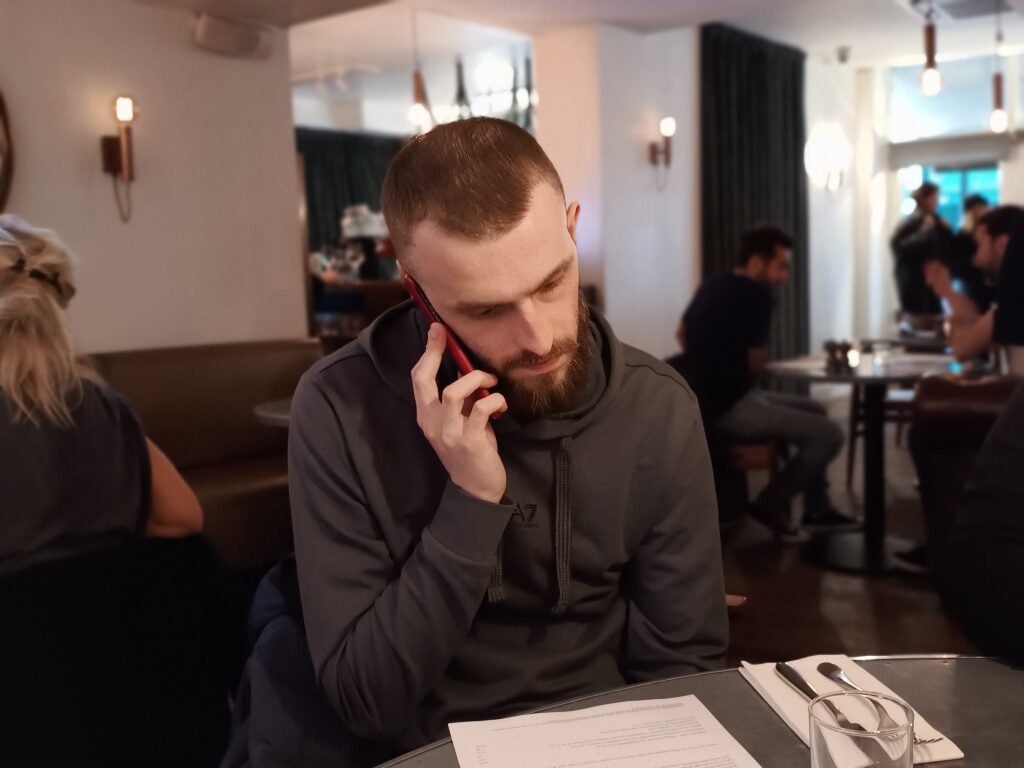 In all honesty, I preferred shooting on the standard Photo mode as I found the shallow f/1.4 aperture would deliver a softer, more natural bokeh than the OTT option from the Portrait app.
It's when light levels drop that the wide aperture really comes into its own though, delivering some pretty damn impressive low-light shots considering the Edge 40's mid-range price tag.
Sure, it won't do well in scenes with next-to-no light at all, but it does a great job with low levels of light, on a lamp-lit street after dark for example. There's enough surface detail to make out smaller details of the image, and while noise reduction tech is present, it's only notable when zooming into the image. Colours are fairly accurate too, making this a strong option for low-light photography.
The only downside to the f/1.4 aperture of the main lens is the shallow depth of field. While it does make for a nice close-up shot, it also means it's fairly easy for the phone to miss focus and make the subject appear a little soft. It doesn't happen as often as I expected, likely down to the PDAF autofocus tech, but it was something I noticed every now and again.
It's not the only camera on the rear of the phone though; the main 50MP snapper is flanked by a 13MP ultra-wide lens with key specs including an f/2.2 aperture and an expansive 120-degree field of view. It's a pretty decent snapper too, lacking any real distortion at the edges of shots – an issue with some ultra-wide lenses – and decent dynamic range.
I will note that images can look a little soft in places, likely down to the lack of pixel-binning tech from the 13MP sensor, but that's only really notable when zooming in to specific areas of a shot. It's also nowhere near as capable in low-light conditions, but that's not that surprising with the mid-range price tag.
Camera performance from the 32MP snapper isn't quite as impressive, however, with the selfies I've snapped looking a little washed out regardless of environmental lighting conditions.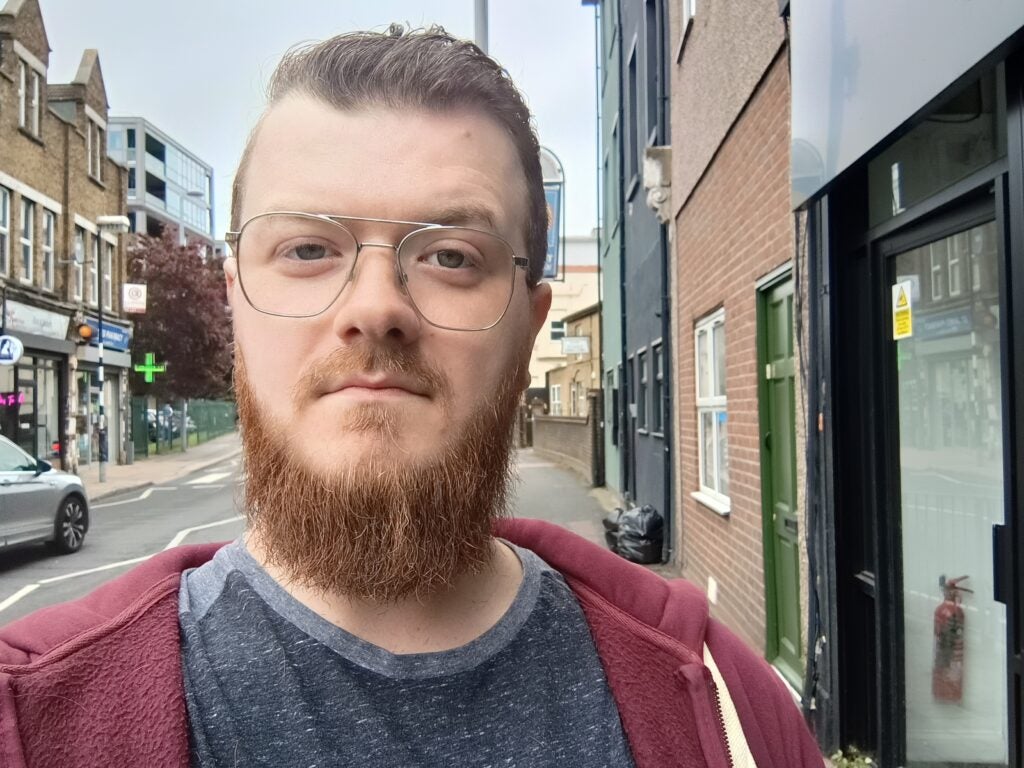 Video performance is rather solid with OIS smoothing out jittery hand movements – at least when using the main rear sensor – with fun video modes like Portrait Video and a unique stabilisation mode that'll work when rotated a full 360 degrees further improving the experience. It caps out at 4K@30fps both on the front and rear, with the former being fairly unique in the mid-range market.
Performance
Decent mid-range performance
A clean approach to Android 13
At the heart of the Motorola Edge 40 you'll find MediaTek's new 6nm Dimensity 8020 combined with a healthy 8GB of RAM and ample 256GB of storage. Though it's not quite fast enough to compete with 2023 flagships – something that isn't surprising considering the affordable price tag – it can handle its own in the mid-range market.
The phone feels snappy and responsive in everyday use, no doubt thanks to that 144Hz refresh rate, and it hasn't really struggled with anything I've thrown at it during my week of testing, be it quickly switching between apps or playing a quick 15 minutes of Stardew Valley.
In fact, the only time I did notice any kind of slow-down was when I was watching Netflix in picture-in-picture mode, and that's not something I do very often.
Issues do begin to arise when gaming, however, particularly when running AAA 3D games like Call of Duty Mobile with the 144Hz display enabled. While the chipset is capable of delivering fast frame rates in shorter gaming sessions, anything longer than 20 minutes will see the phone get uncomfortably hot.
This also has a knock-on effect on performance with dropped frames becoming more frequent, making it less than ideal for hardcore mobile gamers.
It's only when running truly demanding games, however, with no such overheating when playing simpler games like Stardew Valley and Survivor.io for over half an hour.
This is all confirmed by benchmark tests too, with the Edge 40 scoring 3542 points in the Geekbench 6 multi-core test. For context, the Google Pixel 6a scored 2900, while the slightly cheaper Samsung Galaxy A54 scored 2703. In fact, it's not far from the Realme GT 3's 3842 and that uses the (year old) flagship Snapdragon 8+ Gen 1.
It's a similar story in the GPU department with a 3DMark Wildlife benchmark score of 3542 and GFXBench Aztec Ruins (high) scores of 33fps, beating the likes of the Galaxy A54.
Simply put, for everyone except high-end mobile gamers, the performance of the Edge 40 is more than adequate.
When it comes to software, expect Motorola's clean approach to Android 13 with minimal changes compared to stock…