Verdict
The Poco F5 Pro is a mid-range specialist, offering the best combination of performance and display that you can get for less than £600. If you're after a premium design, a strong camera, or crisp and uncluttered software, there are much better ways to spend your money. Gamers and media hounds on a slightly restricted budget, however, need look no further. Its area of focus looks rather narrow in 2023, especially at this price, but the Poco F5 Pro is clearly the best at what it does.
Pros
Outstanding performance
Super sharp and accurate display
30W wireless charging support
Cons
Sharp display takes a chunk out of the battery life
MIUI, as always, is too busy
Mediocre camera for the money
Availability
UK

RRP: £559

USA

unavailable

Europe

RRP: €579

Canada

unavailable

Australia

unavailable



6.67-inch AMOLED 120Hz display

With a 6.67-inch AMOLED 120Hz display and a flagship-level WQHD+ resolution, the F5 Pro's display is among the best around for the price.




Snapdragon 8+ Gen 1 & 12GB RAM

With a top-end Snapdragon 8+ Gen 1 and 12GB of RAM under the hood, the F5 Pro can handle just about anything you can throw at it.




30W wireless charging

There aren't many mid-rangers that support wireless charging at all, and even fewer support the 30W wireless charging of the Poco F5 Pro.
Introduction
Xiaomi's Poco sub-brand first made a name for itself with the Pocophone F1, which provided an uncommon level of performance for mid-range money. Since then, Poco's F-series has always been one of the first places you turn to for performance on a budget.
Last year saw the brand straying away from its original mission statement somewhat, launching the Poco F4 GT in place of the expected Poco F4 Pro. It was an impressive enough package, but with performance flaws and an unforgiving £700 price tag.
This year Xiaomi isn't messing around, releasing a Poco F5 and a Poco F5 Pro at suitably mid-market prices. We're here to put the £559 (£499 if you're quick) Pro through its paces, and to find out whether Xiaomi has rediscovered the price-performance sweet spot.
Design and screen
Essentially a repurposed Redmi K60
Fairly bland, if solid, design
Outstanding WQHD+ AMOLED display
There's a lot of crossover between Xiaomi's various sub-brands, which explains why the Poco F5 Pro looks an awful lot like the Redmi K60 – a mid-range phone that launched in China towards the end of 2022 – and very unlike the vanilla Poco F5.
When I say 'looks an awful lot like', what I really mean to say is that the Poco F5 Pro essentially is the Redmi K60, just with a different badge and more limited black and white colour options (and a smaller battery, but that's for a different section).
Poco phones have never been particularly interesting to look at, and the Poco F5 Pro doesn't threaten to set the pulse racing. The camera module has a curiously clunky look, with a rectangular glass cover flanked by sloping metal bookends. The Redmi Note 12 Pro Plus on my desk is way more stylish, and it's hardly a stud.
The F5 Pro is built pretty well, with an aluminium frame and a glass back. But that glass back is extremely reflective and thus prone to fingerprint grease (on the black model at least), and there are slightly cheap-looking carbon fibre-effect strips running up either curved edge.
At 162.78 x 75.44 x 8.59mm and 204g, the Poco F5 Pro lives in the big-but-not-gigantic territory that most mid-range phones exist in. It feels robust and comfortable in the hand, though you'd never mistake it for something more expensive.
In terms of ports and buttons, the Poco F5 Pro is closer to Xiaomi's premium own-branded handsets than other Poco or Redmi phones. There's no side-mounted fingerprint sensor, with a classier under-display variant offering secure biometric authentication. There's no 3.5mm headphone jack on the top edge either, but there is still a signature IR blaster. Boot up the Mi Remote app and you'll be able to take direct control of your TV or Hi-Fi.
Decidedly less premium is the provision of an IP53 rating. We've seen mid-range phones such as the Nothing Phone (1) and the Samsung Galaxy A54 offering IP67, so it's possible to get proper waterproofing for an even cheaper price.
As underwhelming as the Poco F5 Pro's design is, there's simply no disputing that it offers a great display for the money. It's a 6.67-inch AMOLED with a 120Hz refresh rate, which is a familiar list of specs for the Poco and indeed Redmi lines.
Decidedly less familiar is the provision of a 3200 x 1440 or WQHD+ resolution. That's the sort of spec you only really see in flagship phones selling for £730 and upwards.
You'll have to activate it in the Settings menu, however, and this iteration of Xiaomi's MIUI doesn't always seem to be particularly well prepared for it. The default camera widget doesn't resize properly, as you can see from the pictures.
Minor UI quibbles aside (I tend to switch to the stock Google date/calendar/weather widget anyway), this is probably the best mid-range display on the market. Besides being extremely sharp, it can get nice and bright to the tune of 1400 nits (peak). It's also impressively colour-accurate, at least when you switch away from Vivid to the Original colour scheme.
Camera
64MP main camera
8MP ultrawide, 2MP macro
Mediocre shots for the money
With rapid performance, a superb screen, and a mid-range price, something had to give. In Poco F-series world, that something is invariably the camera.
Sure enough, the Poco F5 Pro has a deeply ordinary camera setup. It's led by the same tiddly 1/2in 64MP wide sensor from Omnivision that we've seen previously in the Poco F4 and the Realme GT Neo 3T – another affordable phone that prioritised performance over all else.
Indeed, Xiaomi seems to have kept the exact same camera setup from last year's Poco F4, with the same underwhelming 8MP ultra-wide and 2MP macro back-ups. That was perfectly forgivable in a £379 phone, but less so in a £550ish handset.
Ultimately, this is a camera system that struggles to compete with much more modestly priced phones like the Redmi Note 12 Pro (not even the Plus) and the OnePlus Nord 2T, both of which with their superior Sony IMX766 main sensor. Needless to say, the Pixel 6a camera runs rings around the Poco F5 Pro.
It's far from a write-off, with the phone capable of capturing acceptable results in strong daylight conditions. Xiaomi's punchy colour science really lifts blue-sky scenes, albeit with the kicker of some overexposed highlights. Things can get a little washed out in cloudier environments, meanwhile.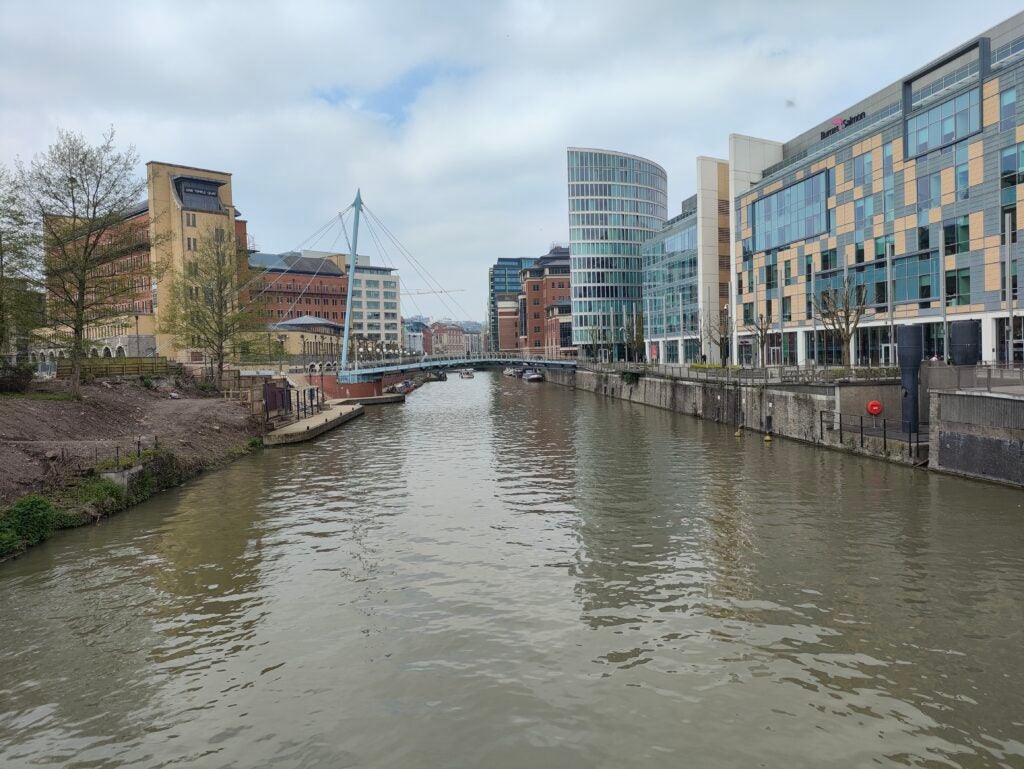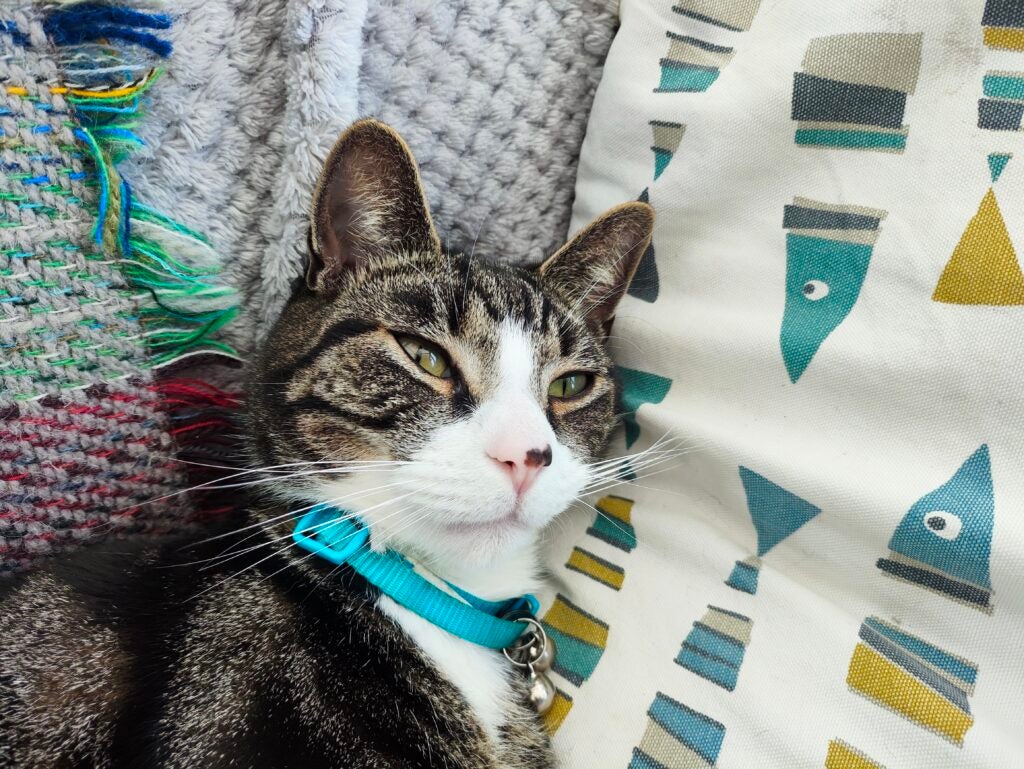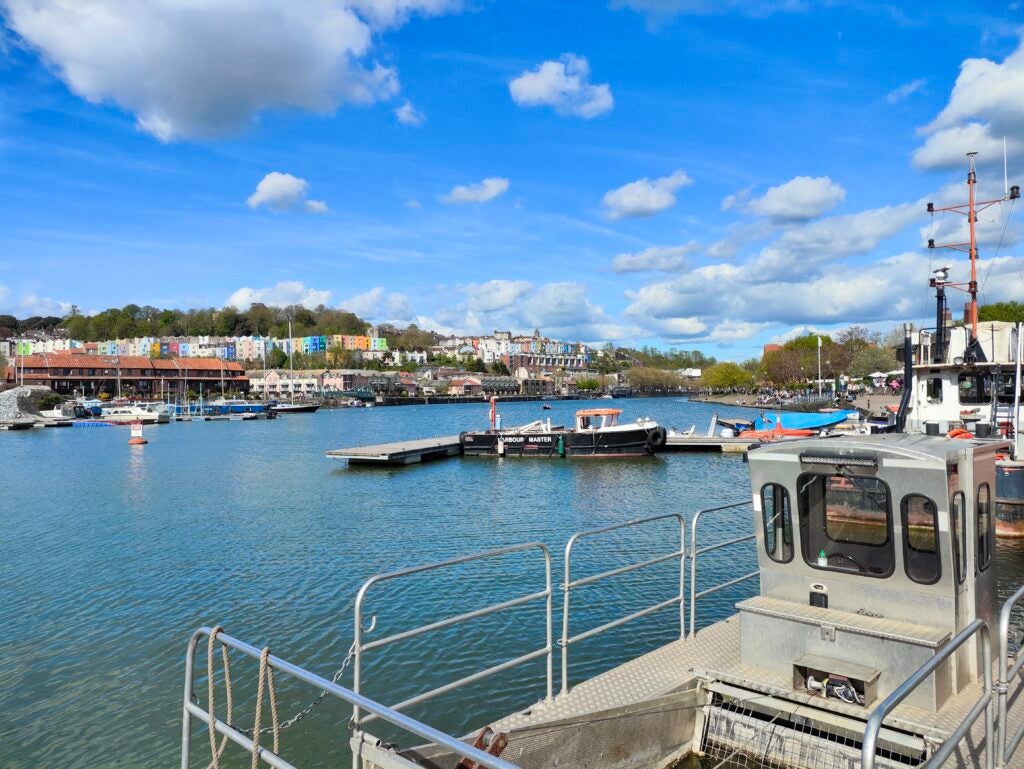 Night mode shots aren't unusable, aided as they are by OIS, but that small image sensor simply can't suck up the necessary light to compete with those aforementioned mid-range rivals. There's noticeable noise in night time skies, and a general lack of clarity in foreground elements compared to the mid-range competition.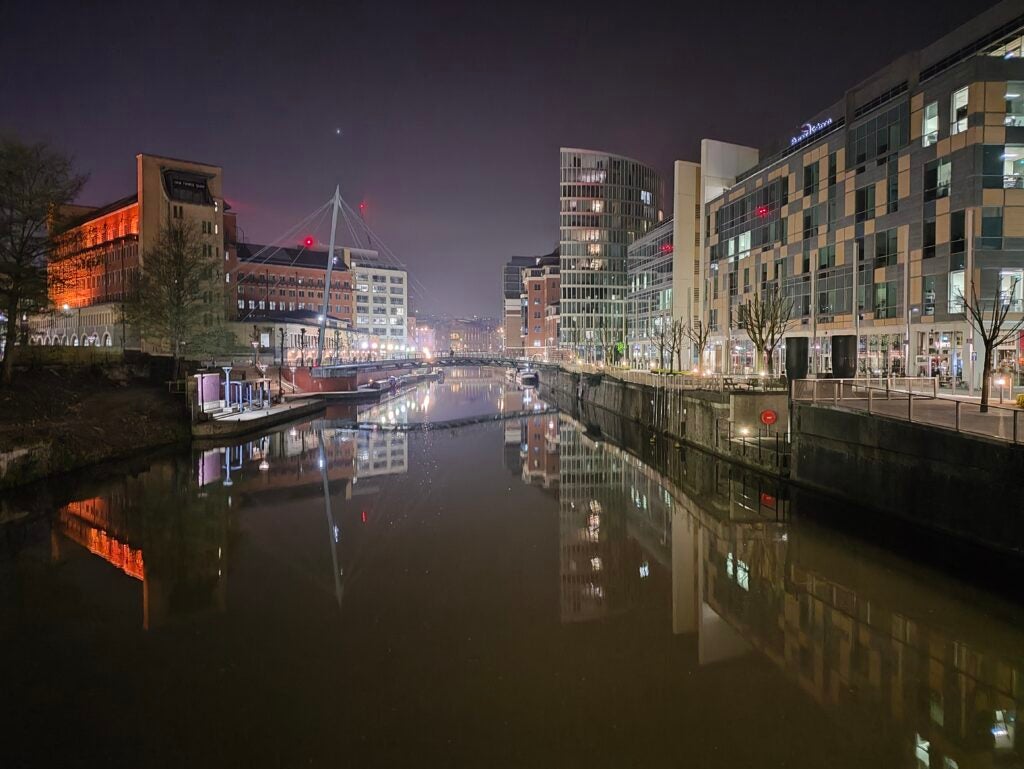 Any liveliness in that main sensor goes out of the door as soon as you flip to the 8MP ultra-wide, which struggles for detail, tone, and dynamic range. It's no worse than most other mid-rangers, but the Poco F5 Pro's flagship-style display and that speedy processor might have you expecting more.
Zoomed shots are actually 2x crops on the main sensor, and they really show up what a limited component it is. There's a critical lack of detail here when you get up close and personal.
The less said about that 2MP macro the better. We're used to seeing this bundled into Xiaomi's budget-branded phones (and others, to be fair), and we're used to them being a waste of space.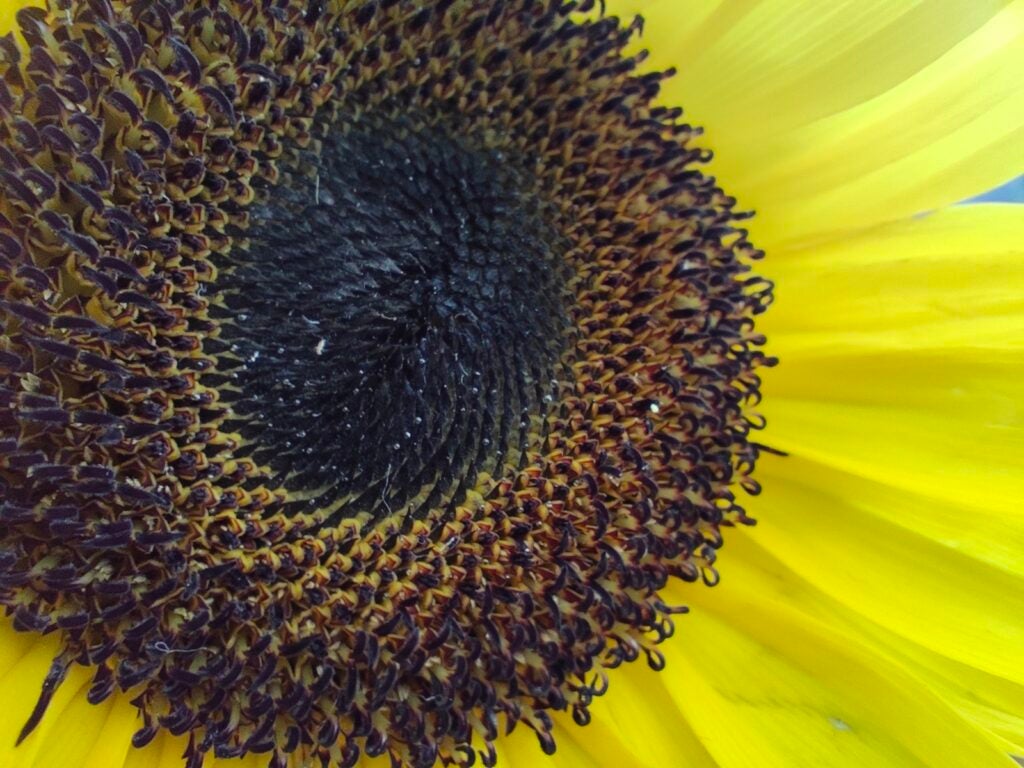 You get a 16MP selfie camera around front. It does a typically middling job, washing out skin tones and generally having that not-quite-locked-on appearance. You'll want to turn Xiaomi's smudgey beautifying effect off straight away.
Performance
Snapdragon 8 Plus Gen 1
Speedy and cool gaming performance
MIUI 14 is still a weak point
The Poco F5 Pro's lead component, even more than its super-sharp display, is its processor. Both the brand in general and the F-series in particular have always been about excellent performance at a price, and the Poco F5 Pro is the fastest Poco yet.
It runs on Qualcomm's Snapdragon 8 Plus Gen 1, which until a few months ago was the fastest Android chip in the business. It remains an excellent performer, and you won't find a more capable phone (brand new at least) for £500.
Paired with 12GB of RAM and 256GB of internal storage, this model really is a very well specced mid-ranger. There are 8GB/256GB and 12GB/512GB variants out there in some markets, but they're not being sold in the UK.
Gamers, in particular, will want to pay attention – at least those who don't fancy the gaudy 'gamer' aesthetic of the Redmagic 7S Pro. I was able to play a solid hour of 3D console racer Wreckfest, with all of the graphical settings maxed out, with nicely playable (if not flawless) results. What's more, the phone didn't heat up unduly, unlike last year's Poco F4 GT.
Annoyingly, Xiaomi does seem to insist on blocking the usual suite of GPU benchmark tests, so I'm unable to provide numerical confirmation of the Poco F5 Pro's graphical capabilities. But the Snapdragon 8 Plus Gen 1 has proved to be a reliable chip in a whole range of form factors.
CPU-focused Geekbench 5 and 6 results bear that out, with very good average scores that only a 2023 flagship or an iPhone 14-series will beat.
There's a consistent weak point with any Xiaomi-affiliated phone, of course, from the Redmi A2 to the Xiaomi 13 Pro. The brand's custom MIUI software isn't terrible, and can be quite usable once you get it set up as you like. But it takes a lot of work to get to that point, with an excess of duplicate apps, unwanted games, and fussy UI elements such as a split notification pane.
Here on the Poco F5 Pro you get MIUI 14 on top of Android 13, but there's little meaningful difference to last year's version. It's fine, but you can get a cleaner and ultimately better experience for similar or less money, including the Motorola Edge 30 Fusion and any of Google's more affordable Pixel phones.
Battery life
Large 5160mAh battery
67W wired charging
30W wireless charging
While the Poco F5 Pro is extremely similar to the Redmi K60, one major difference is that it packs a smaller battery. There's nothing to worry about, though, as this is still a larger-than-average 5,160mAh cell.
That's a welcome inclusion in light of the F5 Pro's unusually sharp and bright WQHD+ display. I cranked the resolution right up from the beginning of my time with the phone, albeit with the option active to switch to a lower resolution where appropriate. I also flipped the refresh rate to the maximum 120Hz. Presumably, this will have placed considerable strain on the battery considering this isn't a flexible LTPO panel that can smartly drop to 1Hz when appropriate.
Sure enough, I didn't get outstanding battery performance from the F5 Pro under these conditions. A long 16-hour day with 3 hours 30 of screen on time – what I'd call fairly moderate usage – would leave me with about 30% left in the tank.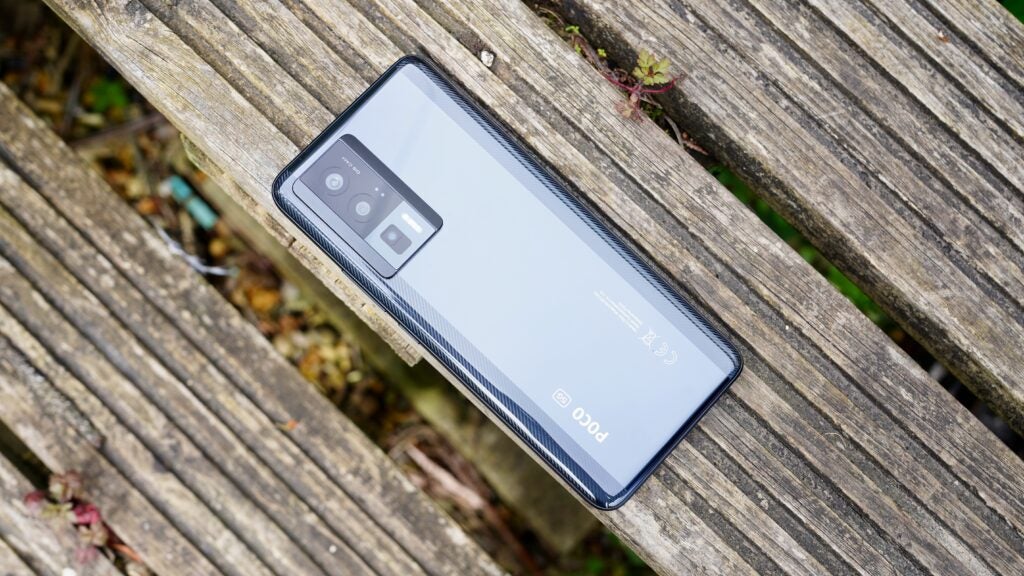 Naturally, if you keep the screen to its default FHD+/60Hz settings, you'll get much better mileage, probably edging towards true two-day usage. But unless you're going camping, the former scenario is more likely.
When it comes to…