Verdict
A slim, light and sleek-looking phone that doesn't cost a fortune. Sure, higher performance is available for the money, but the Xiaomi 13 Lite balances camera tech, power, design and cost well.
Pros
Premium look and feel
Great main camera performance
Decent everyday performance
Cons
MIUI can be frustrating to use
Photos can appear oversaturated
Only lasts a day with comfortable use
Availability
UK

RRP: £449

USA

unavailable

Europe

RRP: €499

Canada

unavailable

Australia

RRP: AU$875



Premium design

The Xiaomi 13 Lite sports a high-end curved glass rear and a curved display




Impressive camera performance

Sporting the same main sensor as 2022 flagships like the Oppo Find X5 Pro, camera performance is great




Fast charging

67W charging provides a full charge in 43 minutes
Introduction
The Xiaomi 13 Lite is a more affordable alternative to the Xiaomi 13. But you might not guess that from a glance. This can seem a more expensive phone in some ways, at half the price. 
It has curved front glass, is thinner, and has a more advanced-looking front camera. "Lite" doesn't mean cheap in this case. 
Xiaomi instead aims to offer a flagship-like experience for much less money. It doesn't do too badly either. Sure, there are some little budget bits in every area: the design, camera, performance and so on. 
However, they all make sense when squared against the cost, making the Xiaomi 13 Lite a good option if you want a slim, light and slick-looking phone that does not cost a fortune. 
It costs £449 or €499, for the version with 128GB storage. I've been sent the 256GB model, which isn't available direct from Xiaomi's UK store at the time of review. They both have the same 8GB RAM, though, so all the impressions here should apply equally to both versions. 
Design and screen
Slim, light and slick-looking
Glass front and back
Excellent display outdoor visibility for this class
The Xiaomi 13 Lite is one of the most expensive-looking phones you'll find at its price. It's very slim at 7.2mm thick, and both the back and front panels are curved glass — this is the design style of a flagship phone, not a mid-tier one. 
Sure, curved front glass seems to have gone out of fashion a bit recently, in favour of plain old flat glass that doesn't suffer from pooled reflections or slight colour shift. But those sandwiched curves don't half make a phone feel light and slim. The Xiaomi 13 Lite looks and feels elegant.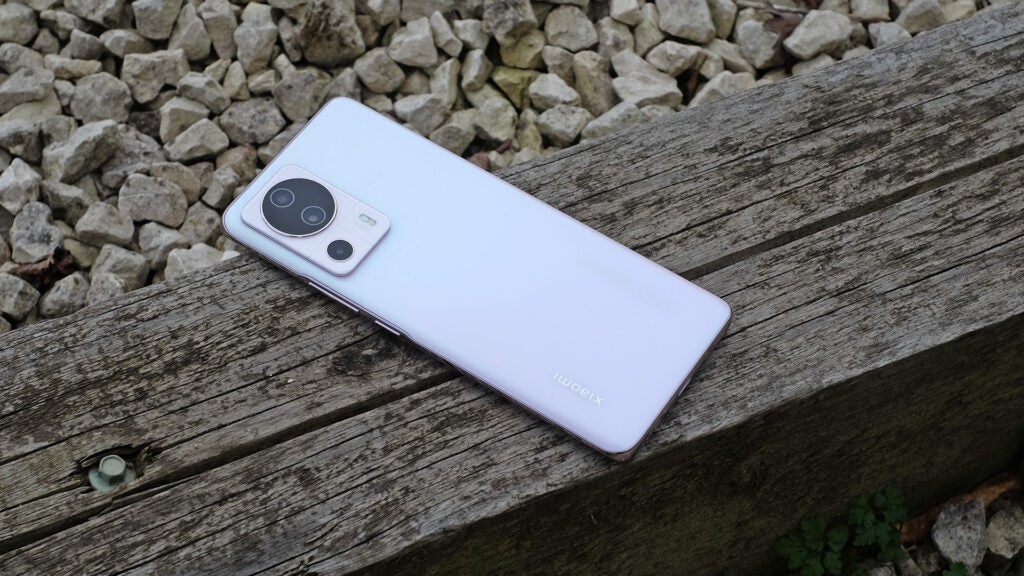 There are a few cuts to make this style happen, though. While the front glass is Gorilla Glass 5, the rear is an unnamed toughened glass. The sides are also plastic, much as they look exactly like the metal finish of some Samsung Galaxy phones. 
Phone company Nothing managed to produce a full metal and Gorilla Glass 5 phone to a similar budget, the Nothing Phone (1). However, it has a flat display, is significantly thicker and was the company's first phone. It needed to push the envelope in a way the Xiaomi 13 Lite doesn't. 
Like quite a lot of mid-tier thin phones, the Xiaomi 13 Lite also only has a single speaker. It's fairly loud, has enough mid-range content to avoid voices and podcasts sounding thin, but doesn't have any bass. This is likely as much a sacrifice related to size and weight as budget. 
The Xiaomi 13 Lite has a snappy in-screen fingerprint scanner too, still the mostly flashy style. This phone isn't all about surface, but Xiaomi has focused more on the surface-level stuff than most of the competition. This does not extend to good water resistance, though. It's rated at IP53, meaning it probably won't die in the rain, but you definitely shouldn't drop it in a puddle. 
The Xiaomi 13 Lite has a 6.55-inch screen of 1080p resolution. This is just what you'd expect when spending this much money, but with an added curve at each side. Contentious as these bent displays are, the curvature isn't all that severe and doesn't cause obvious image quality issues beyond the way it aggregates reflections. It also makes the screen borders appear extra-small. Lovely.
This is an OLED panel, and so unsurprisingly has powerfully rich colour and excellent contrast. I find its default "vivid" setting a bit too hot, but there are modes for those who prefer a more blandly grounded style. 
It's all good stuff, if ordinary these days. The one Xiaomi 13 Lite surprise is quite how bright its screen got when I went outside to take photos. It's just hugely brighter than a OnePlus Nord 2T, an alternative I have a lot of time for. 
After testing it with my colorimeter, I found it reaches 920 nits in bright conditions. This is actually a little above the 900 nits Xiaomi quotes. It also says the actual maximum is 1000 nits, which I imagine it may hit with some HDR content.  
Either way, this excellent outdoor brightness contributes to the sense you're using a flagship-like phone. 
The Xiaomi 13 Lite has a 120Hz refresh rate too, but high refresh rates have been so common for so long this tech is no longer interesting. Upgrading from a really old phone? This one will feel a lot more smooth in operation thanks to the high refresh rate.
Performance
Snapdragon 7 Gen 1 is a good performer for a phone of this style
Xiaomi software has some irritating quirks
No issues with overheating
The Xiaomi 13 Lite runs Android 12 and has the same MIUI interface you'll find on the company's other phones. It's largely fine, even if it does come with some crapware preinstalled. 
However, I still dislike Xiaomi's approach to the drop-down notifications screen, despite using the company's phones almost exclusively for the last three months.
The standard Android approach is you flick down to see your notifications, flick down again to get to the feature toggles – Wi-Fi and so on. In Xiaomi's MIUI, you flick down to see your feature toggles, and the left-to-right to get to your notifications. I don't think it's intuitive, and if you swipe the wrong way you end up banishing notification cards.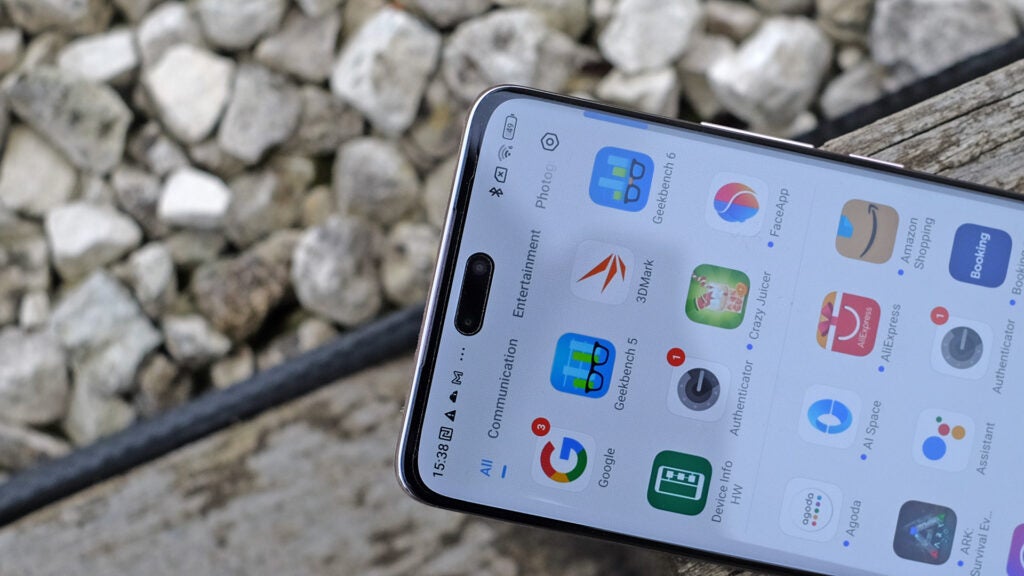 Its power button Google Assistant gesture is also way too keen. A power press on becomes a digital assistant summon at the 0.5 second mark. It's way too easy to do the latter. 
These are all niggles, though, and should probably not sway your buying decision too much. And, yes, you can disable the power button Assistant gesture. I did.
The Xiaomi 13 Lite otherwise runs well, and is moderately powerful. It uses the Snapdragon 7 Gen 1 processor, which has attracted comparisons to the Snapdragon 778G used in phones like the Nothing Phone (1). 
Its CPU power is pretty similar to the Snapdragon 778G's, but its graphics performance is much better, sitting closer to that of the Snapdragon 860. However, it's still a way below the MediaTek Dimensity 1300 or Snapdragon 870 of the Poco F4 5G and OnePlus Nord 2T.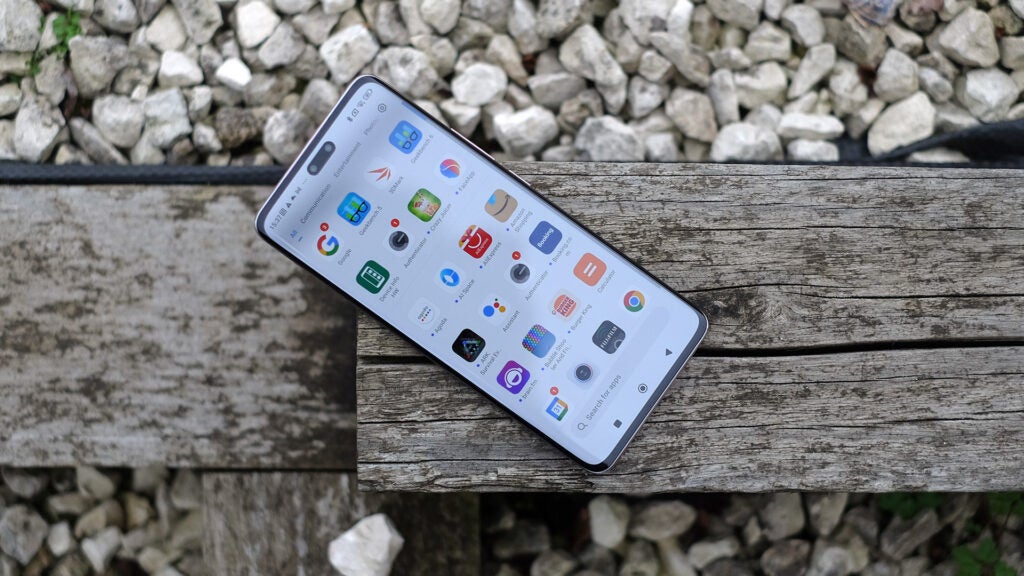 For a style-led phone, this is not bad. It easily outpaces the Samsung Galaxy A53 5G on graphics performance. High-end games run well.  
There's not even a whiff of throttling here either. Using 3DMark's stress test, its lowest score was 99.6% of the highest one — superb consistency. The Qualcomm Snapdragon 7 Gen 1 may not set records, but it causes far fewer heat issues than the flagship Snapdragon 8 Gen 1. 
Camera
Good primary camera hardware
Slightly oversaturated colour from main camera
Capable selfie camera array
The Xiaomi 13 Lite has three cameras on the back, two cameras on the front. It's a pretty decent array for a mid-price phone. 
Our centrepiece is a 50MP primary rear camera. It does not have OIS or optical image stabilisation, but it does use one of the best sensors you could ask for at this level, the Sony IMX766.
You'll also find this one in the OnePlus 10T, the OPPO Find X5 Pro and the Xiaomi 12. It has the chops to deal with almost any situation. While you might look at its predecessor the Xiaomi 12 Lite's 108MP sensor jealously, I rate this one more highly. Megapixel counts have never meant that much beyond 12MP, compared to sensor quality.
Handheld night images look great when you use the computational Night mode, detail is sound and the pictures generally hold up well even when you zoom right down into the pixels. Tricky textures like far-away grass generally look very solid. These will often look super-synthetic or like pure mush though lesser camera hardware. 
It's not a total smash for the Xiaomi 13 Lite's main camera, though. Its processing routinely oversaturates colour a little. This gets much worse if you switch the "AI" mode on, but slightly overhyped greens in grass remain, as do blue skies.
The Xiaomi 13 Lite isn't quite in Realme territory, where the house style is that of an 8-year-old drunk on Haribo, but I've seen more restrained results from Xiaomi in recent years. I expect it's because Xiaomi thinks of this as a younger person's phone, and "those crazy kids love their colour" — or some similar sentiment.
You can see the difference when you switch to the ultra-wide, which exhibits much more natural colour saturation. The good news: you can fix it with a nudge of the saturation slider in any photo editing app. A little extra colour saturation is rarely offensive anyway.
This also helps to hide the purple tinge that can appear in greys and browns through the Xiaomi 13 Lite's main camera.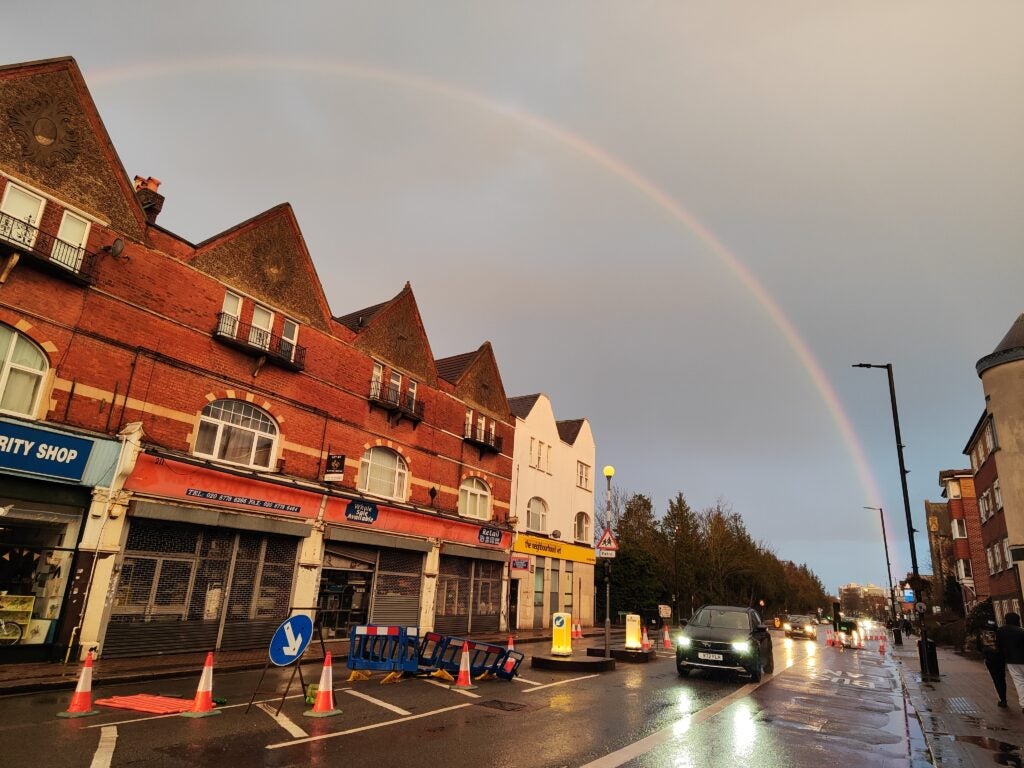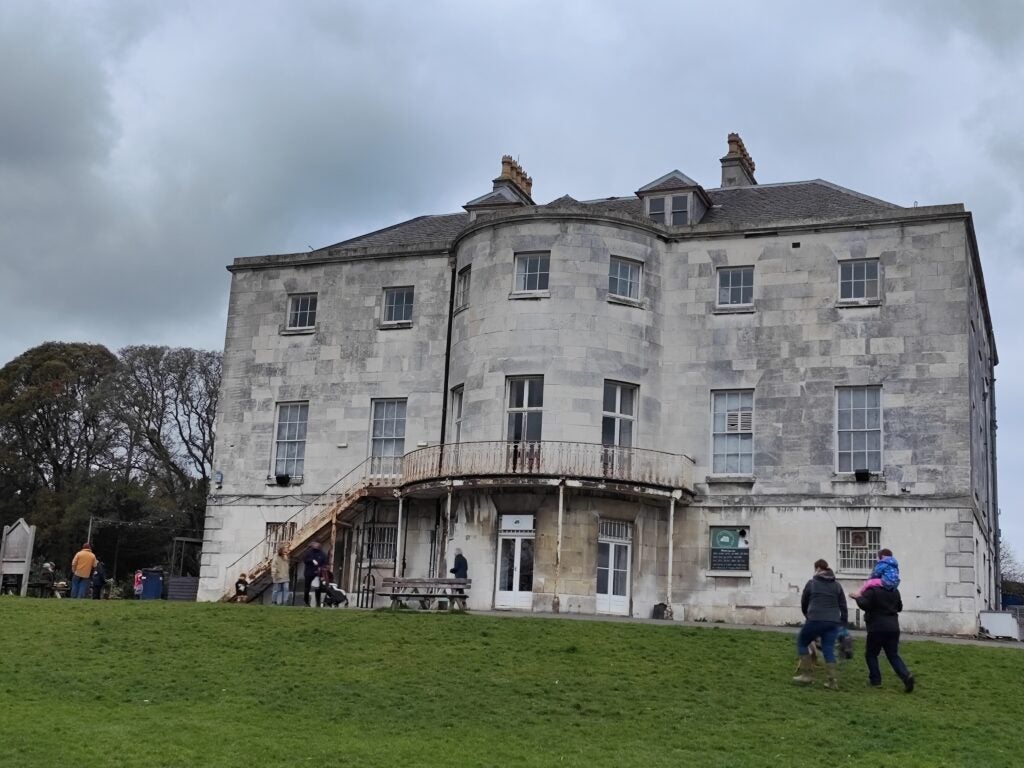 The Xiaomi 13 Lite's ultra-wide appears to use an 8MP Sony IMX355 sensor, as seen in the Pixel 3's front camera. It's not bad. Distortion at the corners of the frame isn't too dramatic, The perception of detail during the day is good for a low-res sensor, and the phone's HDR optimisation kicks in just as it does in the main camera. Just don't expect miracles at night. 
Our last camera is a 2MP macro. It is pretty poor, like all cameras of such a resolution.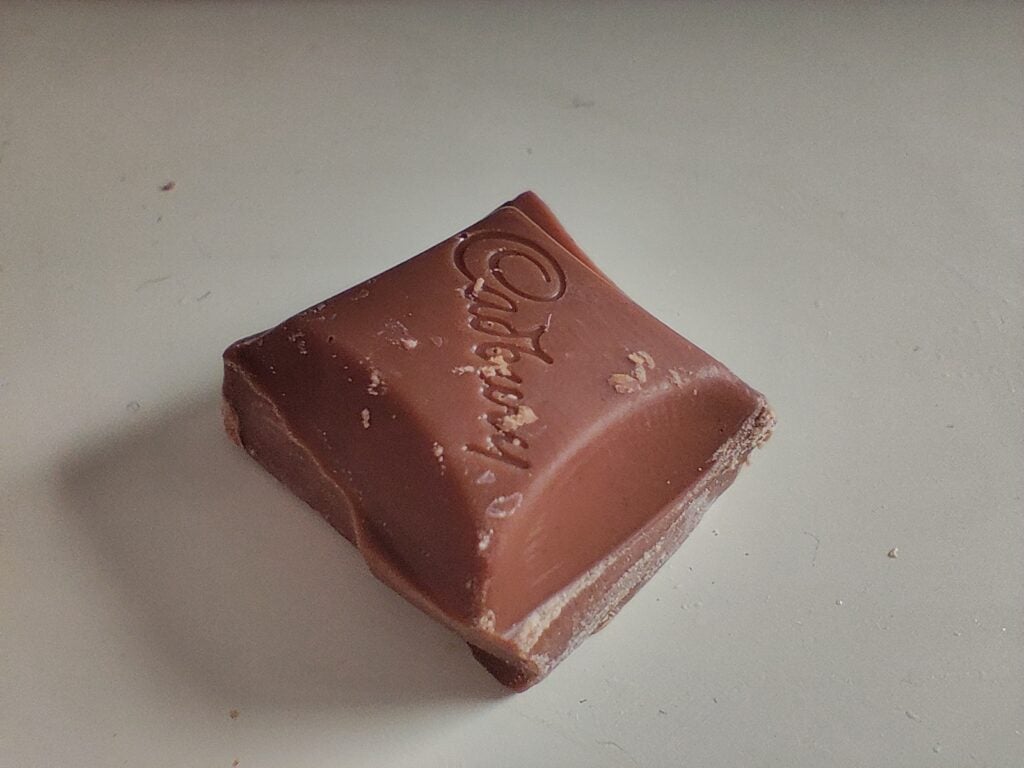 The front cameras get more attention than you might expect at this level. The Xiaomi 13 Lite has a 32MP Samsung GD2 imaging camera and an 8MP depth camera. 
My first assumption was the 8MP would be used for one of the three field of view options in the app — 0.6x, 0.8x and 1x. However, after looking at the images it does seem the 8MP camera is used primarily for the portrait mode, to separate subject from background when artificial background blur is applied. The Xiaomi 13 Lite does seem to be better than most at finessing object detection in these images. There's lots of selfie fun to be had here, and the face-manipulating filters are disconcertingly powerful as ever.
Video is OK, without looking great on paper. The Xiaomi 13 Lite has a maximum capture mode of 4K/30. There's no 4K mode with 60fps capture. However, this 4K/30 top mode is properly stabilised using EIS. For casual capture, if a camera mode isn't stabilised, it might as well not exist.
Battery life
67W charging is mid-tier, still fast
No wireless charging
OK but unremarkable battery life
The Xiaomi 13 Lite has a 4500mAh battery and supports 67W charging. This lets it reach 100% charge in 43 minutes, and it hits 50% in 20 minutes.
While not Xiaomi's fastest, it's nippy and uses the same wired charging standard as the Xiaomi 13. It loses wireless charging, though,…